Putney Home Removals SW15 Take the Legwork out of Your Relocation SW18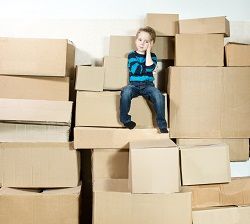 We at Putney Removals are proud to offer a comprehensive SW15 home removals service that fits around your busy, modern lifestyle. Our aim it to make your home relocation a breeze when it could be all so much more complicated. With years of experience in both relocations, large and small, in and around the Putney area, we're well-placed to offer you a five star service that you'll want to recommend. If you are interested in any of our services then please do not hesitate to call us on
. A friendly member of our staff is on hand to provide you with a free quotation right away. There is no obligation to buy and we look forward to helping you plan and carry out your big move. Take all the stress out of moving with our fantastic range of services, we guarantee you won't be disappointed.
Professional Relocation Services
Moving house is one of the most stressful times of life. There are so many things to think about and do that it can all seem a little overwhelming. There is paperwork to be sorted, things to be arranged and so moving all of your items yourself may not seem all that appealing. That's why our Putney home removals SW15 company is so popular with our happy customers. Our home removals experts are always on hand to help with any large sized relocation job. If you're moving home and want to take the stress out of packing, moving and relocating your goods then our Putney home removals company is perfect. We aim to work diligently and safely, making light work of your large removals job. Our customers are always surprised with how cost-effective our excellent Putney removals service is. We always aim to ensure that the highest standards of work are achieved at a price that is very affordable for our customers.
If you have a smaller move on your hands then why not take advantage of our terrific man and van service? As many people in and around the capital live in smaller accommodation, such as flats, our man and van service is increasingly popular. Perfect for students or flat removals SW18, our Putney man and van can help you move quickly, cheaply and safely to your destination. Take all the legwork out of your move and take advantage of our cost-effective man and van service, so that you can put your feet up when things seem their most stressful. After all, there's enough to think about and do when you're about to move home so our service can take all the physical labour off your hands. We're always ready to help assist you in your move so whenever you need us, we'll be here to help.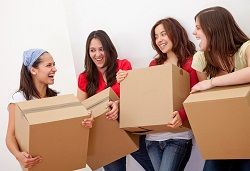 Many people try to make their own moves themselves. At first, this may seem like a tempting proposal but there are often many things that can go wrong when you do not hire the professionals, like ourselves. Firstly, you leave yourself open to the risk of injury. There are a number of health concerns that can arise from attempting the heavy lifting that moving often requires. The last thing we want when moving home is to be put out with a back problem or other small injury. Secondly, accidents often occur when people do not use a professional service. Many peoples' possessions get damaged when boxes are dropped or items are not transported correctly. Our staff have years of experience in removals and know how to treat your items with care so that they do not end up being broken or damaged during the move SW15. Lastly is the cost that can be incurred by hiring your own van or other form of transportation. In comparison to our own prices, hiring a van by itself is a costly, and time- consuming process. Not only do you have to pick up and drop the van off after the move but there are mountains of paperwork to be completed too. Not to mention the fact that you have to do all the driving yourself. For these reasons and more, it makes perfect sense to simply hire a professional removals company, such as ourselves, to make your move so much easier.
Both of our removals companies are experts in relocations. They work tirelessly to ensure that your furniture and goods end up at their location in pristine condition, avoiding any damages or breakages which can be incurred throughout the moving process. This, we're sure, is a weight off our customers' minds when the moving process itself is already so stressful. Because we only hire trained, professional staff you can rest assured that you will receive a first class service no matter what kind of relocation you are undertaking. Also we only use the highest quality removals materials such as boxes and bubble wrap to make sure your goods arrive at their destination just the way they left. Our staff are always friendly and punctual, ready to assist you in your move in an efficient and safe way. Don't risk personal injury by carrying out the job yourself and hire the professionals.
So whether you need help in moving house or just need to relocate a few of your items, why not give us a call right now on
? We can arrange a free estimate for any of our great services and we're sure you'll agree that our prices are second to none. Not only that but the quality of our services will leave you astounded - so much so that we've not doubt that you'll want to recommend us to all of your friends. Putney Removals SW18 already have an extensive, satisfied client list and we've love to add you to this ever-growing number.