The Best SW18 Carpet Cleaning Putney SW15 has to offer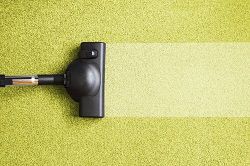 Looking for Carpet Cleaning Putney services? If so, Putney Removals will make your dull, worn out carpeting look like it is new again. Putney carpet cleaning services are abundant, but we are certain our services stand out among the competition. The carpet in a home is one of the first things people notice about a home. It covers more surface area than anything else in a home and can even affect the way the home smells. A dirty carpet can promote the dirty dusty smell you may associate with an older home, but that you may have become so accustomed to that you don't realize it exists in your own home. However, something as simple as properly cleaning and caring for your carpeting can prevent a potentially embarrassing association of that smell with your house by your guests. As one of the top professional cleaners SW15 in business today, we offer a variety of quality services from carpeting cleaning in your home or office to upholstery cleaning. If you are in need of a cleaning service, give us a call at 020 3743 9377 for your free quote and let our Putney cleaning agency meet all of your cleaning needs.
Having the carpets in your home cleaned can make your home seem like new again. Perhaps you want to replace all of the carpeting but simply don't want to spend the money and time replacing it. If this is the case, professional carpet cleaning by Putney's best cleaning agency is a wonderful alternative. You may even decide that your carpet doesn't need replacing for many years to come! Carpet cleaning can prolong the life of the carpeting in your home and give the entire house a feeling of renewal. Proper care and cleaning of the carpets in your home reduces allergens that are in the home as well, making the air healthier for you and your loved ones.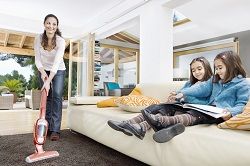 A clean home promotes happier inhabitants and healthier breathing as well; our Carpet Cleaning SW15 services utilize top quality products that are not only effective, but also environmentally friendly. There is no reason to use harsh chemicals that are harmful to the environment and your family. Small children and pets can be especially susceptible to damages from harsh chemicals. They spend more time in close proximity to carpeting than anyone else in the family. Let our educated and coconscious SW18 carpet cleaner staff help figure out the best and safest way to meet all of your cleaning needs.
In addition to household cleaning services, we also offer SW15 office cleaning. Our staff can assist in the cleaning of your office, including the carpets, in such a way that your employees will not be disturbed and you will not lose valuable time. Other SW18 cleaning services only offer schedules that will disrupt your employees, meaning lost time and revenue for your company. This is why several companies have come to us time and time again for all of their office cleaning needs in Putney. Cleaning agencies should all treat your business like they would want their own business to be treated; this is something you will always experience when dealing with our company.
Call us today at 020 3743 9377 and let us help you with all of your cleaning service needs. Putney Removals will put your individual needs first. We understand that every cleaning project is different and every home and office may have different concerns. We value the satisfaction of our clients. We offer free quotes and testimonials from hundreds of satisfied customers.