Our Putney Removal Company SW15 SW18 saves you Time and Money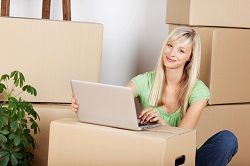 At some point in our lives we are all faced with the task of moving. A few people enjoy moving and look at it as a fresh beginning and something to look forward to, but that isn't the case for most people. It can be overwhelming and stressful, something people come to dread and put off as long as possible, but it does not need to be like this. Moving can be an enjoyable experience if you handle it properly and there are even companies that specialize in aiding with all of your moving needs. By hiring a removal company located in Putney, your office or household move can not only be stress free, it can be done more quickly than you ever thought possible. Completing your move quickly and efficiently can also save you money. Yes, by spending money you can actually save money. If you are looking for a removal company Putney location, call Putney Removals at
to get your free quote and have all your questions answered.
You may be wondering how you could possibly save money by spending money on a Putney removals service. This is especially possible if you are undergoing an office move. By allowing our skilled and professional crew members help you with your move SW18, the move can be completed in the most time efficient manner. This results in less lost productivity due to the complications of a long drawn out moving process. The longer the move takes, the longer your employees go without being productive. We understand that time is money. We will get your move completed quickly and in an organized manner, getting you and your business running again as soon as possible. We have completed several office moves and our customers are very happy with their services, they are all willing to refer us to potential clients and will be returning to our company for all of their future moving needs. The satisfaction of our customers is the most important part of our job.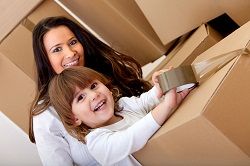 If you are embarking on a household move we can ensure that your move is completed in an organized and time efficient manner as well. This allows you to sell your current house without the stress of having to get out so the new owner can move in. We will also handle your belongings with white glove care, as we would our own belongings. We understand that moving can be stressful and it is our job to make it as easy as possible for you and your family. Our man and a van service is personalized and you will not be treated like a generic customer, which is more service than you can expect out of other SW15 removal services. You can't beat our competitive prices and our skilled work crew; even the more expensive companies can't compete with our qualified staff.
Moving SW18 is a big decision, whether it is you and your family or you and your business. Don't settle for a long and stressful moving process when Putney Removals can offer you your own dedicated man and a van Putney service. From storing your belongings while you show your home, storing your personal or business belongings, packing your belongings safely, and moving all of your belongings, our company will be with you every step of the way. If you're looking for a Putney moving company or SW15 storage, give us a call at
and let us give you a quote and explain exactly what we can do for your moving and storage needs.